Happy Monday!
Last week I did a
guest post
for Kristal over at
Sincerely Arizona
, and today she's returning the favor. Here's her take on styling 1 dress 3 ways and transitioning from summer to fall…
Hi there Pink Coffee Photo Readers! I'm Kristal, I'm the girl… the writer behind the blog
sincerelyarizona
. I am so excited to be Lyndsay's guest today on her blog! I still remember the day I first came across her blog. The most colorful little spot I have ever seen. It was a little ray of sunshine and pure happiness. I absolutely love her work, she is one talented lady, in more ways than one!
I don't know her that well but I do know that she truly is the definition of creative, she shines! One of my favorite posts of hers is actually a recent one, a little talk about balance. If you haven't read it, you should. Not only is she beautiful, but she's real and she talks about what all of us go through and all of us think!
Now, onto today's post. Lyndsay and I thought it would be fun to share some fun outfits! We both live in HOT HOT HOT places. We are still in summerland while everyone else is cozying up in their sweaters, drinking hot cocoa and picking out their pumpkins! We styled one dress, 3 ways. Here's a little transition post on how I wear one dress from summer to fall.
The real deal people. It's hot in AZ and I try to dress cute but let me tell you sometimes there really isn't room for layers so I use accessories.
It's simple and it's comfy for summer.
Sunglasses: Marc Jacobs, Dress: H&M, Purse: Aldo, Sandals: Steve Madden, Watch: Michael Kors, Bracelet: H&M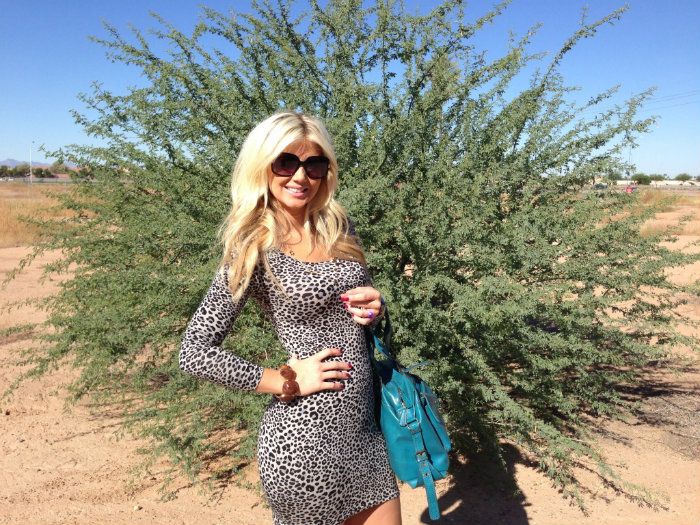 As we move on to cooler weather and tights come out, I love pairing them with a basic print dress and some wedges.
I found this vest at H&M and I just know it will be a staple for the months to come.
Sunglasses: Ray Ban, Dress: H&M, Vest: H&M, Purse: Kate Spade, Shoes: Target, Watch: Michael Kors, Bracelets: Francesca's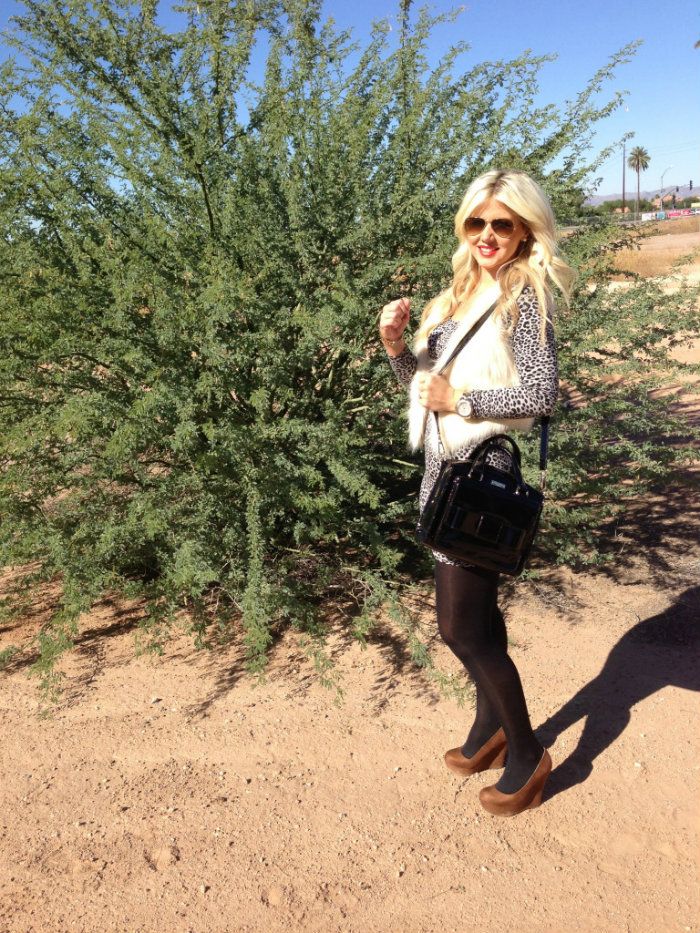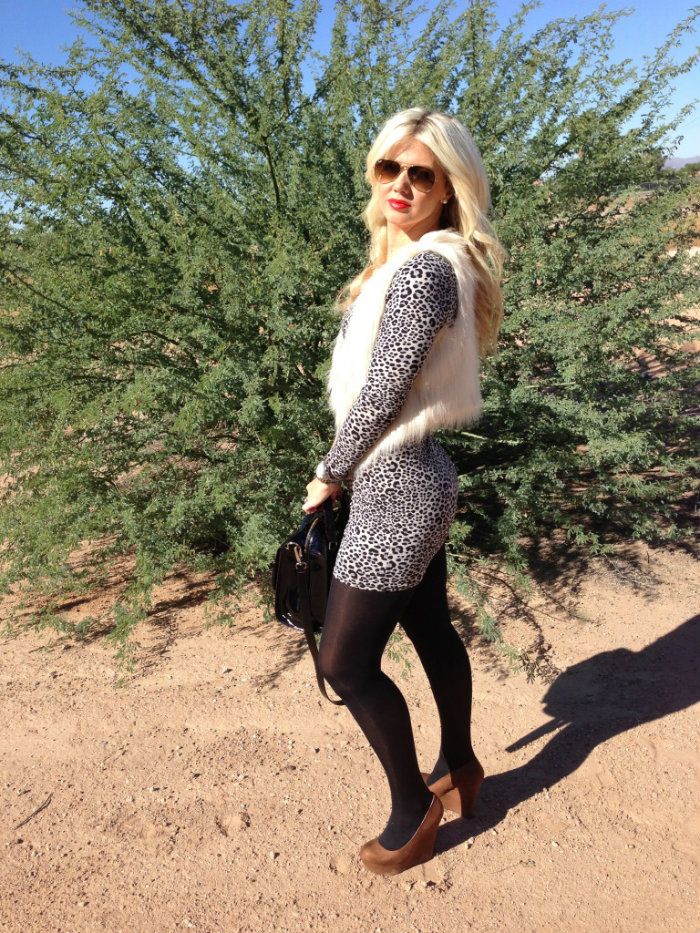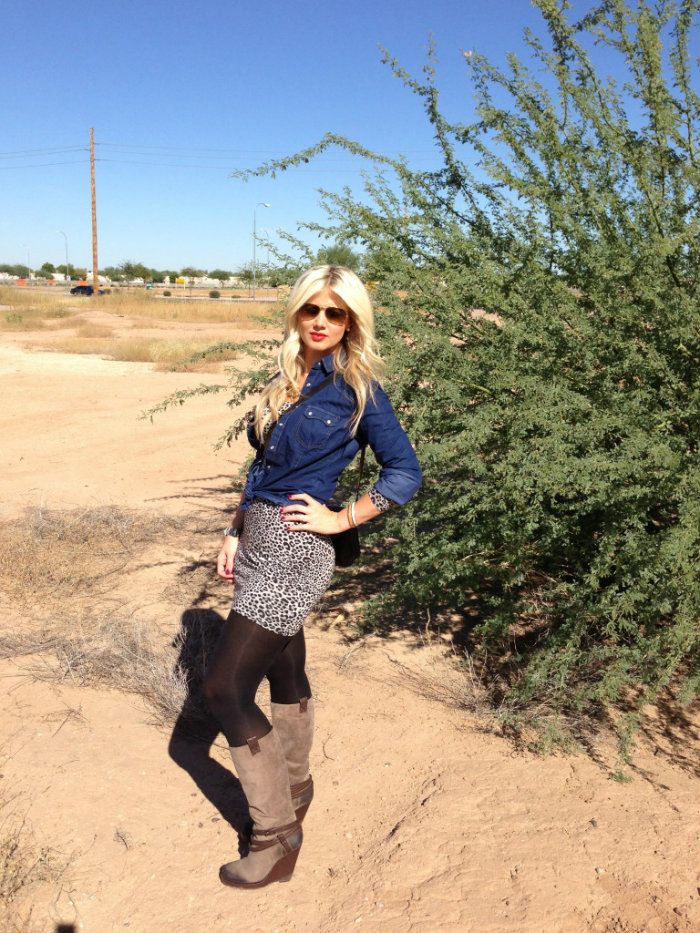 Last but not least, boots, a denim top and leggings are pretty much all I wear in the winter. Leggings can work with just about anything and you can pair almost any dress with them to keep warm. Tie on a denim top and you are good to go!
Sunglasses: Ray Ban, Dress: H&M, Purse: TJ Maxx, Boots: Jessica Simpson, Watch: Michael Kors, Neckace: Charming Charlies, Bracelets: H&M
A little about me…I started my blog a little over a year ago. The main reason for it was just for me, for me to write and for me to remember. It was my little journal to myself. Over the past year my blog has grown and gosh so have I, a lot. I am so blessed and thankful for all the incredible things that have happened over the last year. I am especially glad that I had my blog to document my life and all the memories. I would love for you to come visit, come say hi – I would love to have you!
Isn't she cute?!? I LOVE that last look! Head over to Kristal's blog and leave her some love.
You don't want to miss this post. It's one of my favorites on her site!
Thanks Kristal!!!